Event: HPR International Christmas Festival

During Balboa Park's December Nights
Location: HPR International Cottages, Balboa Park, San Diego, CA
Time: Friday from 3:00 - 11:00 p.m. and Saturday from 12:00 - 11:00 p.m.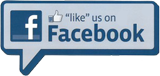 Details: The HPR houses will be providing ethnic food and spirits, and entertainment from around the world will be presented on the stage.
Transportation & Parking: Check above December Nights link for details. Worth while to check link early.
Click image to follow and share our event on Facebook.
NEW: Christmas and other Holidays around the International Cottages
Check out the 1st edition of this evolving article.
---
Event details added as they become available. Click on images for pdf copies.
Changes may occur without notice or for reasons out of our control.
---

click on image to download pdf



click on image to download pdf
International Spirits menu
Spirited beverages from around the world. Members of HPR have
libations from their country for your pleasure.
There is no entry fee but individual drinks can be purchased.
21 and up - Strictly enforced.

coming soon
click on image to download pdf
---
coming soon
click on image to download pdf

---